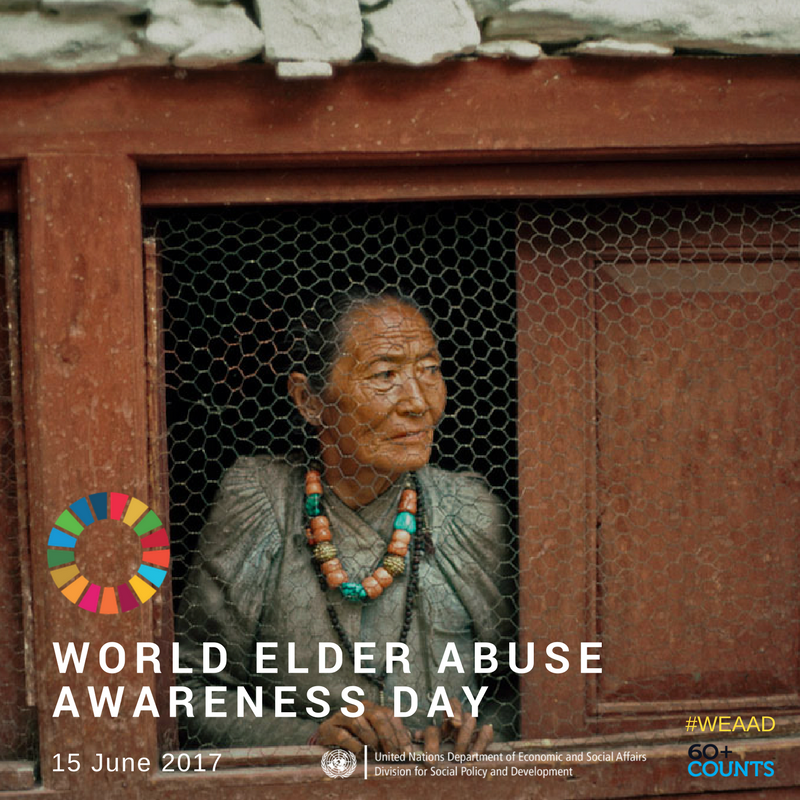 The following information is from the United Nations website.
Elder abuse is a global social issue which affects the health and human rights of millions of older persons around the world. Around 4 to 6% of elderly people have experienced some form of maltreatment at home.
Elder abuse can be defined as "a single, or repeated act, or lack of appropriate action, occurring within any relationship where there is an expectation of trust which causes harm or distress to an older person". Elder abuse can take various forms such as physical, psychological or emotional, sexual and financial abuse. It can also be the result of intentional or unintentional neglect.
In many parts of the world elder abuse occurs with little recognition or response. Until recently, this serious social problem was hidden from the public view and considered mostly a private matter. Even today, elder abuse continues to be a taboo, mostly underestimated and ignored by societies across the world. Evidence is accumulating, however, to indicate that elder abuse is an important public health and societal problem.
The United Nations General Assembly, in its resolution 66/127, designated June 15 as World Elder Abuse Awareness Day. It represents the one day in the year when the whole world voices its opposition to the abuse and suffering inflicted to some of our older generations.
For more information on World Elder Abuse Awareness Day visit:
United Nations elder abuse information – http://www.un.org/en/events/elderabuse/index.shtml
USC Center on Elder Mistreatment campaign materials and information on how to take action – http://eldermistreatment.usc.edu/weaad-home/