The following information is taken directly from the National Public Health Week website, the opinions expressed in this article are those of the author and do not necessarily reflect the views of NICOA: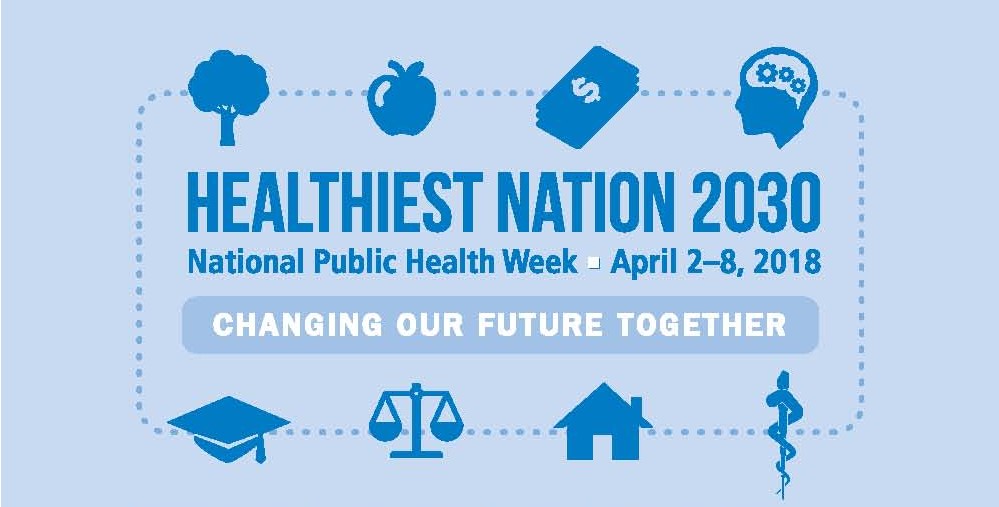 During the first full week of April each year, APHA [American Public Health Association] brings together communities across the United States to observe National Public Health Week as a time to recognize the contributions of public health and highlight issues that are important to improving our nation's health.

To ensure everyone has a chance at a long and healthy life, we must also tackle the underlying causes of poor health and disease risk. Those causes are rooted in how and where we live, learn, work and play. It's the child who goes to school hungry and can't take full advantage of the education that leads to a healthier, more productive adulthood. It's the low-wage worker who must choose between losing much-needed income and staying home with a sick child. It's the family that struggles to find nutritious, affordable food anywhere in their community. It's the student who can't walk to school because there are no sidewalks. These are the types of conditions that shape the health and well-being of our people and communities.

Join us in observing National Public Health Week 2018 and become part of a growing movement to create the healthiest nation in one generation. We'll celebrate the power of prevention, advocate for healthy and fair policies, share strategies for successful partnerships, and champion the role of a strong public health system.
To get additional information and materials for National Public Health Week visit www.nphw.org

Source
American Public Health Association. (n.d.). About NPHW. Retrieved April 04, 2018, from http://www.nphw.org/about-nphw